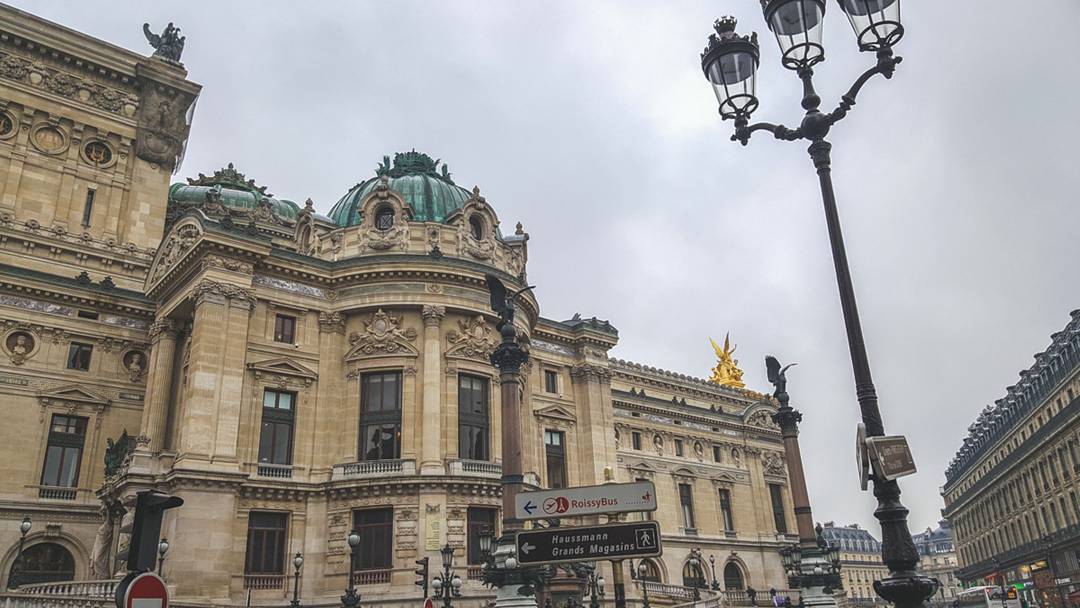 We took low-cost Norwegian airlines into Paris on a Friday night flight that got us in to Charles de Gualle early Saturday morning. All in all, I'd take Norwegian again for sure, but you have to be aware of what you're getting into:
Cons: had to pay $65 each to check our bags because we didn't read the weight limits, no assigned seats unless you pay $90 extra for them (we didn't pay and just got to the airport early to check in), no online check-in for flights from/to the U.S., no meals/snacks included.
Pros: super cheap flight, brand new plane, good entertainment options, you can make the flight as expensive or inexpensive as you want with add-ons, and it's really fun ordering snacks from the screen in front of you.
We took the Roissybus from the airport, which stops every 15 minutes at the curb outside of the terminal and drops you off at the Opéra train station in the center of the city. From there, we took the train to our Airbnb at the Châtelet station.
I had read way too much before our trip about people talking to you at the ticketing kiosk while someone else steals your stuff, so when a woman came up and asked if we needed help buying tickets, I said, "I THINK WE'RE OKAY." I must have obviously been on the defensive, because she politely showed me her badge to prove she was an employee of the subway system and told us to ask if we needed anything. Oops!
Photo taken at: Opéra
---