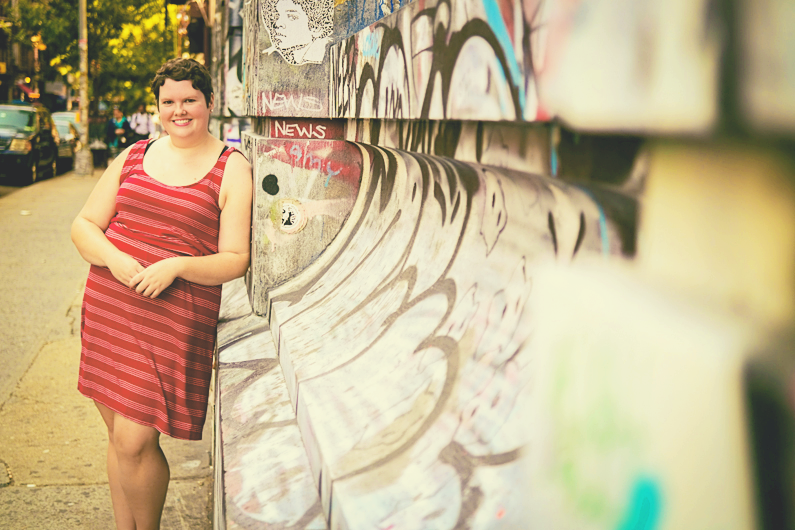 I'm Katie Ett, a photographer in NYC who wants to take that picture of you that becomes your favorite. I was raised on a farm in Ohio but moved to New York City in 2005, and I think being from the country but living in the city gives my pictures a particular look, somewhere between sweet and gritty. I've been a working photographer since 2012, but I've had a camera in my hand my entire life. I like fancy food with unpronounceable names, old barns and covered bridges, books that make me cry, and making fun of Times Square but secretly loving it. I'm also a total sap who loves love, which is why I enjoy photographing weddings and families so much.
My goal is to make amazing photographs that even my friends can afford. All of my photoshoots include the edited image files so you're free to print them where you like and share them with whomever you want. Please use my contact page to set up a shoot with me or to ask for more information. I can't wait to hear from you!
Subscribe to my blog via RSS, or have my posts emailed to you.